When it comes to coloring, think "highlighter" not "coloring book."
This means that when you color in areas, don't color in spaces like you would a coloring book… inside all in the lines perfectly filling the space. Instead, use color like a highlighter, only coloring certain parts or sections. Here's why: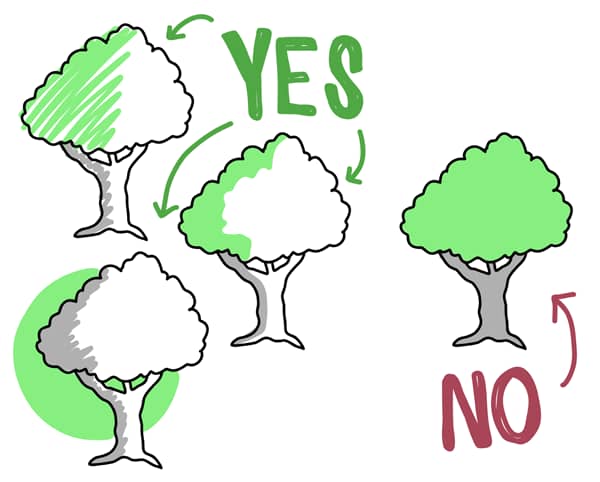 Coloring can be time-consuming.

If you're taking lecture-based sketchnotes, you need to work fast!

Coloring in full areas can look too heavy.

Filling in too much color on your page will make your sketchnotes look visually busy and heavy. Keep things light and bright!